Your Local Plasterer in Tring Covering Hertfordshire
Full-service plastering solutions, your local plasterer in Tring offering highly competitive prices and a service & finish which is second to none!
Click To Call: 07771 900652

All Aspects Plastering undertakes all aspects of plastering from a single ceiling or wall to a full house renovation. With 20 years experience working in Hemel Hempstead and surrounding areas, All Aspects Plastering takes pride in each and every job. Rest assured, you will be guaranteed satisfaction if you choose to hire us as your plasterer in Tring.
Justin Brimmer, the company's Director, started plastering with a local firm when he was 18. Justin was fortunate enough to get a great start working with plasterers who were exceptional at their trade and were more than happy to share their knowledge with young plasterers. Within 6 months, Justin was working alongside the main plasterers learning from some of the very best plasterers in Hertfordshire. Now, 20 years on our own company continues to thrive and has an outstanding reputation throughout Tring  & Hertfordshire.
Justin has hand picked a close-knit group of highly trained and talented plasterers carrying out all aspects of plastering and rendering in Tring, we have the capability to undertake a wide variety of jobs across the domestic and commercial plastering spectrums.
Contact Your Local Plasterer in Tring Today

RENOVATION – FINISH IT IN STYLE
All Aspects Plastering prides itself on the plastering service it provides, delivering your project on time, within budget and to exacting specifications. We are the choice for if you want quality at a competitive price.
 We understand that changing any environment can be a stressful and complex undertaking but by working closely with you throughout the project we can identify your needs and minimise the stress wherever possible.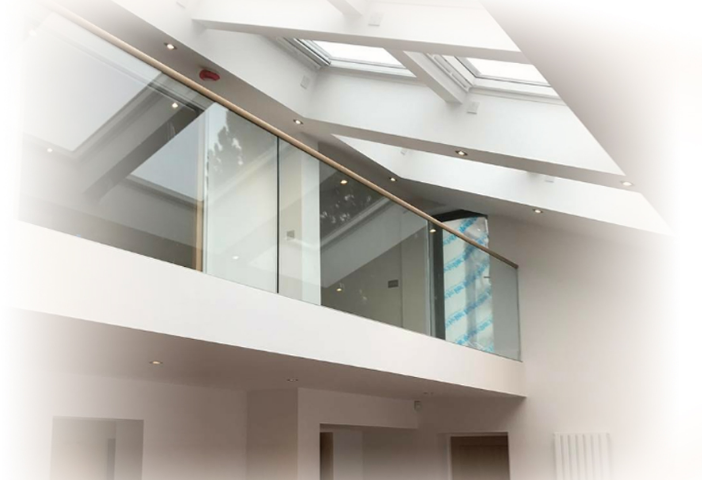 RENOVATION – FINISH IT IN STYLE
We have formed great relationships and a documented history of working with major industry developers. If you are an architect, builder, a commercial, residential or government contractor we are on hand to support you.
Covering a range of interior fit-out and external rendering services in Tring, we have the power and scalability to fulfil your requirements, delivering each and every time even with bespoke specifications.
Through Colour Rendering Services
We specialise in through colour monocouche rendering and external wall insulation systems. We do this using Weber, K Rend and Parex products. Our one coat rendering has both a decorative and architectural finish. This is applied to the exterior or interior of building facade structures, providing both decoration and weather protection. Whether it's a commercial or residential property, a new build or a refurbishment, we have a solution and a rendering system suited to your needs!
Our Latest Plastering Testimonial
This was a large scale domestic refurbishment on a large, detached property in Tring with work encompassing basement damp-proofing, breathable heritage plaster work to existing external walls, external rendering, new and remedial fibrous cornice work, new internal bespoke plaster work both to board and block work, including even specialized 'polished plaster' finishes to several bathrooms. This job ran nearly the full gamut of all plastering work (other than floor-screeding). What can I say about the work? It's a rare thing when you meet a master of one trade who is so conscientious. Justin – Feel free to pass my details on to anybody requiring a reference
Mr. Stones – Local Developer
We are one of few companies in the area that have mastered both traditional and modern, innovative methods of the plastering. If you would like us to take a look at your upcoming project, big or small, from single rooms to full renovations, please get in touch for a free quote. Remember our advice is always free, honest and we come highly reccomended locally.
All Aspects Plastering only use hand-picked, full-qualified plasterers, drawing on extensive industry knowledge and skills mastered only by years of experience. Our reputation to deliver 100% customer satisfaction is the backbone of our business ethos and we pride ourselves on our commitment to work efficiently, sustainably and using quality materials for our clients whulst maintaining competitive prices.
The Traditional Finish with the best results
We carry out all aspect of plastering in Tring from traditional two coat systems which is the build up off solid backing plaster to a flat plumb finish then topped off with finishing plaster.
Frame it – We take it from start to finish
We also offer MF(metal framing) or timber stud fitting and insulating with plasterboards and then finished with finishing plaster again.
Mr. A. Watkins Cert Ed; LCGLI.
Retired Head of Plastering at Barnfield College Luton, Bedfordshire England LU2 8ED.
I was a plastering lecturer for 30 years and Head of Plastering for 10 years. Also Chief examiner for the Advanced Craft City and Guilds in plastering. Past chairman and secretary of the Plasterers Craft Guild. Past registrar of the Worshipful Company of Plaisterers Associate Scheme for 11 years. For 8 years a judge for the Plaisterers Company College Awards.
I am a Freeman of the Worshipful Company of Plaisterers, and recognised as a Master Plasterer by the City and Guilds. I served on the Construction Industry Training Board for plastering helping to develop National Vocational Qualifications in plastering. I have also written a book used in colleges in titled 'Plastering'.
JUSTIN BRIMMER
I have known Justin since he was 16 years old and attended the plastering course run at the college. Even at a young age Justin showed a thirst for both the practical and theoretical side of plastering. He wanted to be the best he could be. Justin went onto achieve the highest level of qualification in UK plastering. I have since seen Justin develop into a true craftsman; achieve the distinction of being recognised by the City and Guilds as a Master Plasterer. He has first class knowledge and skill of the Art of the Plasterer.
I watched a young man develop enough self-confidence to start a new plastering course with all necessary paperwork and work facilities required. This allowed him to pass on his knowledge and  to develop young people's skills.
He progressed yet again by becoming the co-ordinator and judge for the UK entrant in the 'Skills Olympics'. Again these require a lot of skill and ability and inner strength to stand up against other World plastering judges.
Justin has shown his all-round ability by running  his own very successful plastering company in the UK in both traditional and restoration/conservation work right up to judging  plastering skills at Olympic skills events and developing college plastering courses.
I am extremely proud of how Justin has developed into a respected member of the UK plastering paternity.   Justin has become a plasterer who cares for his trade and is willing to impart that knowledge to others.
Arthur Watkins